Laser cutting is a very accurate method for cutting steel and various metals, but it can also be used to cut other materials such as plastic and cardboard. Most commonly, laser cutting is used to cut plate sections. The cutting of the plate is excellent with the help of a laser. Laser cutting is also often used in the partial production of Alutig.
Laser cutting of metal is a versatile and cost-effective form of machining
Laser cutting of metal is at its best when cutting:
dimensionally accurate parts
sharp inside and outside corners
thin brackets and tips
rounding and curved shapes
free-form holes of different sizes
large and small parts
special materials
parts that are difficult to measure
Laser cutting of steel or metal is a cost-effective way to cut parts. It offers the designers more flexibility in their work. The automation of the production chain is such that the number of parts can be reduced, which reduces the time required for production. Laser cutting also facilitates the implementation of customer-specific applications and solutions.
We perform laser cutting of metal with Bystronic's laser cutting system
The new laser cutting machines based on fiber technology are capable of even higher cutting speeds and thicker material. We use Bystronic's high-quality ByStar Fiber laser cutting system, which performs a special class of high-power cutting. The laser cutting system can cut large batches and it's cutting head makes excellent work on both thick and thin plates. Our equipment is made to handle steel thicknesses of up to 30 mm. The device can cut i.e. the following metals: Embossed metal, steel and aluminum.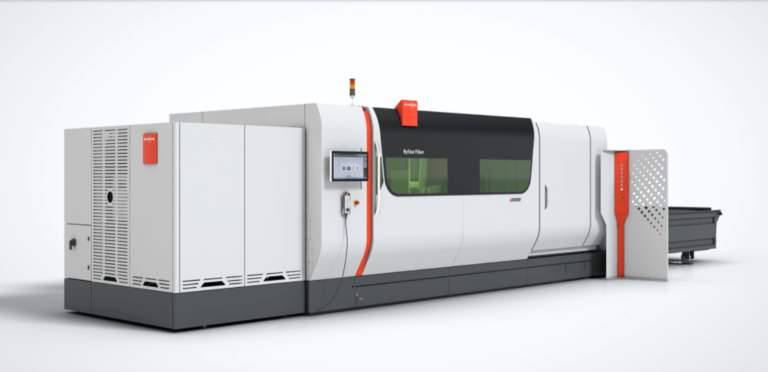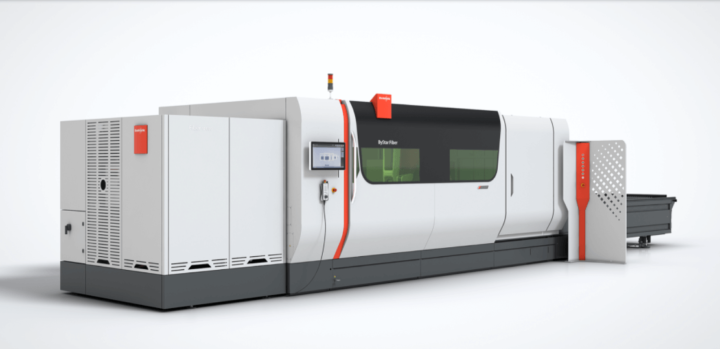 What is laser cutting of metal?
In laser cutting, the laser beam is focused by means of a lens at a focal point on the material to be cut. The focal point of laser cutting becomes so hot that the material to be machined melts, burns, or evaporates when made at high energy density. In laser cutting by melting, the molten material is blown with a shear gas, also called an inert gas. Laser cutting is most often used to cut normal steel and heats the steel with a laser beam and promotes melting of the material with process gas with either oxygen or nitrogen depending on the material and cut. Laser cutting is often used in industry to cut plate shaped metal. In addition to steel, other common metal materials such as stainless steel, HST, copper, brass and aluminum can also be laser cut.
In oxygen cutting, molten steel burns with an exothermic reaction. The laser has the capability of cutting at a fast rate and cuts steel up to 25 mm in thickness. In nitrogen cutting, molten metal is blown away with nitrogen under high pressure, which makes the cutting surface very clean and does not have time to form an oxide layer. Nitrogen is more commonly used to cut stainless steel materials. It can also be used to cut other materials such as plastics and even wood.
Metal laser cutting and price
Unfortunately, it is impossible to give any exact price (i.e. piece price) for laser cutting of metal because each job is unique. So feel free to ask us for a quotation. We will reply to you as soon as possible.
Contact us for a quote or ask more about laser cutting of metal or steel
Part manufacturing experts:
Pekka Teppo
phone 040 507 9105
email: pekka.teppo@alutig.fi
Krista Hekkala
phone 050 543 8351
email: krista.hekkala@alutig.fi